Local officials sample apples produced at the orchard in Jixian county. [Photo by Jiang Honglin/China.org.cn]
Apple orchards in the city of Linfen, north China's Shanxi province, have been making steady progress toward a model of sustainable farming, helping create important economic opportunities for local farmers.
The orchards are situated in Jixian county, an area well-known for its history of agriculture. The county has been developing apple farming since the 1980s due to its suitable natural conditions. Statistics from local authorities show that more than 200,000 metric tons of apples are produced here every year, bringing in a total of 1 billion yuan (about $147 million) annually.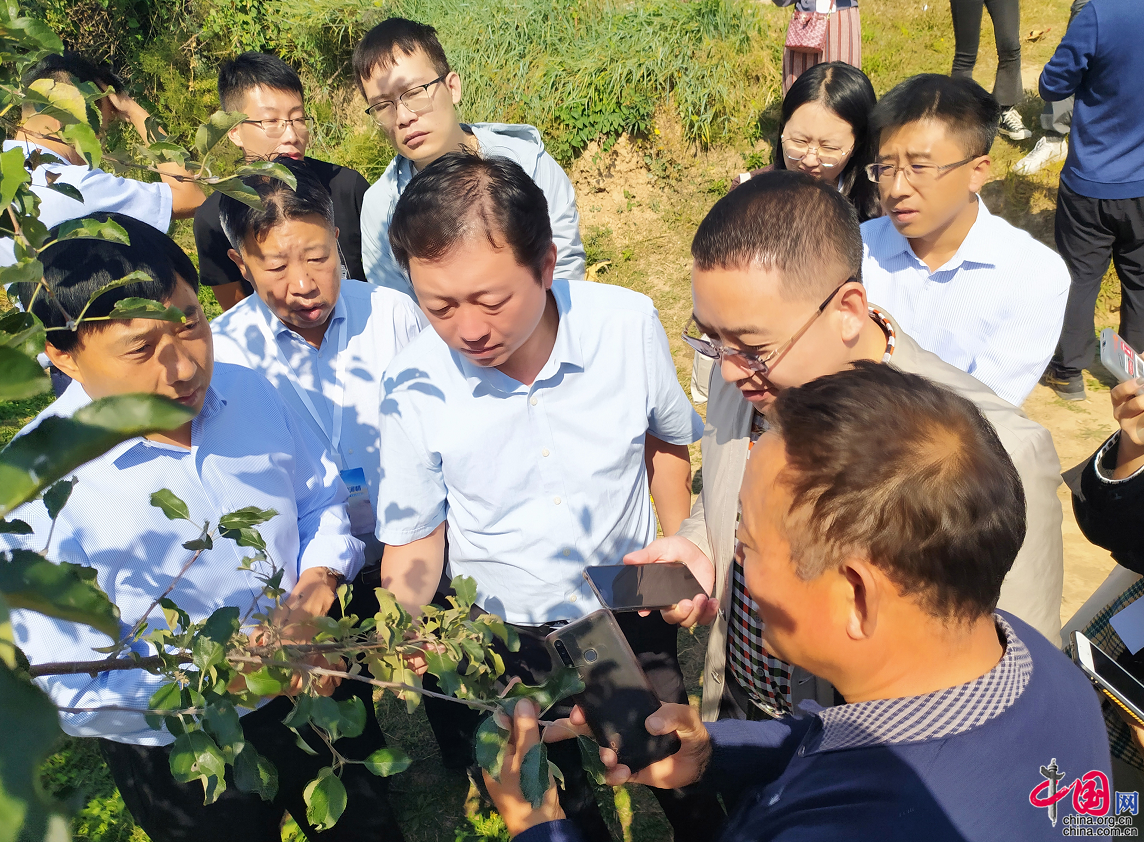 County officials explain techniques for pruning apple trees. [Photo by Jiang Honglin/China.org.cn]
Behind the statistics are the efforts of the local government to maintain the consistency of the yield, as well as the quality and stable price of the apples.
Last year, Jixian county invested over 3 million yuan to build five cloud-seeding and anti-hail sites, and install 15,000 mu (1,000 hectares) of anti-hail netting. These steps have effectively protected the apples against extreme weather events during the harvest season, thus ensuring yield stability.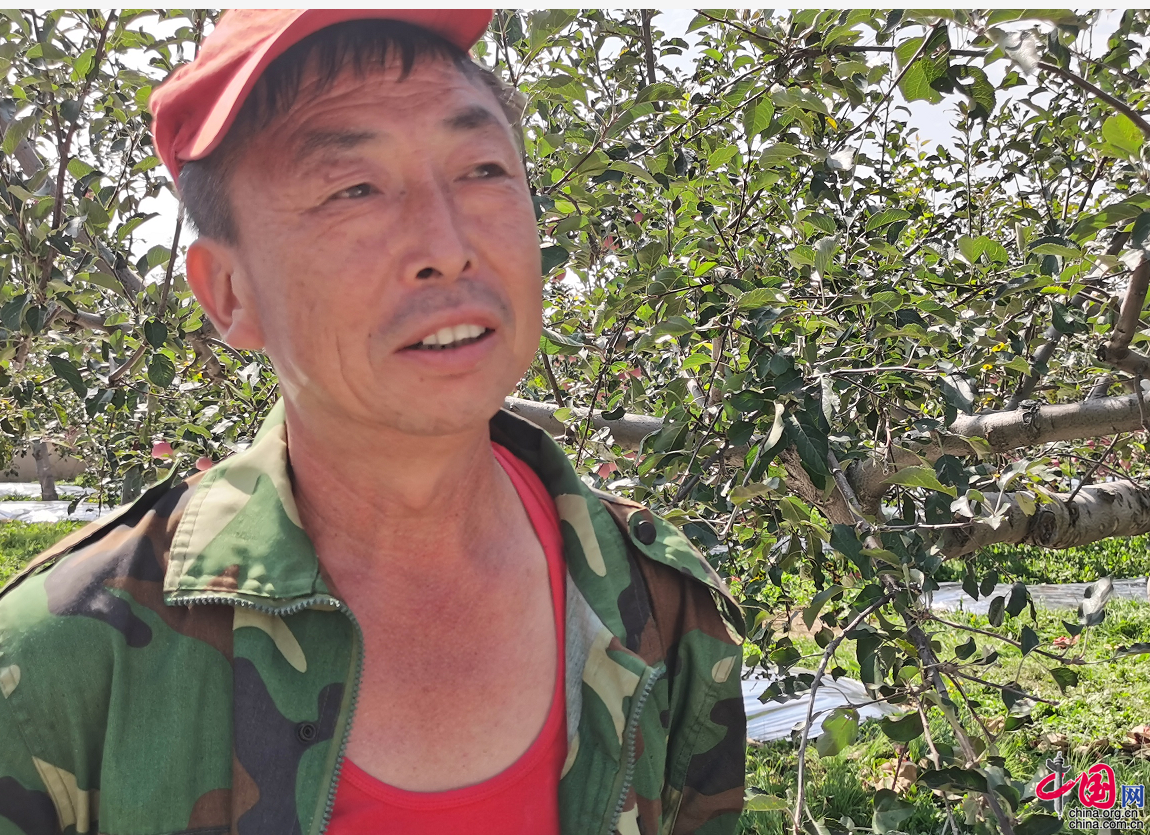 A local farmer working at the apple orchard. [Photo by Jiang Honglin/China.org.cn]
The local government has also been holding a series of training sessions which allow orchard managers the opportunity to share their experience with their peers. A pilot project for apple farming has been established through the joint efforts of the county, Shanxi Agricultural University, and Northwest A&F University. The project, which includes a big data platform, is working to set up a traceability system for quality management. Soil fertility can also be adjusted through the use of various technologies such as the Internet of Things and artificial intelligence.
In order to maintain the stable price and sales of apples, Jixian county has built 39 warehouses which can store up 150,000 metric tons each year, and two companies have been established to create processed apple products. Together, these moves have helped protect the stability and long-term interests of local apple farmers.